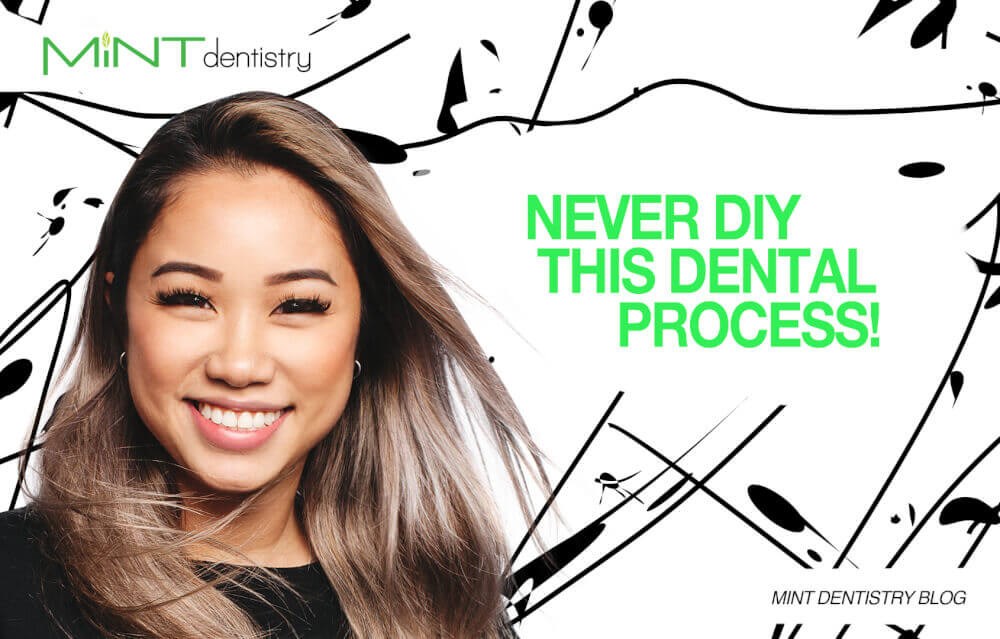 Many men and women want an amazing smile. As a part of obtaining this goal, they are undergoing professional teeth whitening. Professional teeth bleaching is a popular corrective dentistry method with multiple advantages beyond whiter teeth. At-home tooth whitening systems just cannot equal the spectacular and longer-term aftereffects of dental teeth whitening.
Custom-Made Treatments And Outcomes
Normally, in cosmetic dentistry, the same program does not work for every patient. Patients' needs can be quite diverse. Oral professionals use their training and experience while evaluating teeth to determine the source of any stains.
In addition, the dental practitioner will consider any previous and future aesthetic dentistry procedures or restorations you plan to pursue that might impact your optimal end result. For example, it may be wise to delay receiving new dental crowns and porcelain veneers. This can help the dentist to produce crowns and veneers that match the color of your recently whitened, stain-free teeth. Tooth bleaching can be relatively harder for individuals who have dental restorations. Due to the fact that whitening sessions cannot erase stains on dental restorations, it might be necessary for your dentist to perform a few different procedures to make sure that your teeth are an identical shade.
At your first visit, the dental practitioner will write up a customized whitening process that is suitable for you. The dentist can also estimate the approximate number of bleaching rounds necessary to accomplish the most effective outcomes.
Professional-Strength Teeth Whitening Systems
At-home teeth whitening materials generally contain a smaller level of whitening agents compared to processes employed in most dentist-performed teeth whitening. In addition, cumbersome tooth trays and annoying strips might result in inconsistent outcomes and ordinarily only lighten teeth one shade per application. Prior to a professional teeth whitening treatment, patients can confirm the precise color of whiteness they hope to obtain.
At MINT dentistry in Burleson, our team offers hour-long laser teeth whitening sessions using a process called ZOOM for Burleson, TX patients. ZOOM incorporates an exclusive gel containing hydrogen peroxide that is put on each tooth individually. This patented gel is activated by a laser that enters the tooth and brightens the yellowed enamel. This system could bleach your teeth up to six to ten shades. Most dentists suggest that men and women who undergo laser teeth whitening procedures have dental cleanings twice each year. A professional cleaning should help remove new exterior stains and make sure your teeth continue to be healthy.
Reduced Tooth Sensitivity
Occasionally, people who utilize over-the-counter teeth whitening solutions may suffer from tooth sensitivity after they use them. This could occur if the hydrogen peroxide enters the exterior of the teeth or if they use whitening systems with poorly sized strips and trays that inflame the soft oral tissue. The trained dental professionals at MINT dentistry in Burleson take careful steps to prevent these issues.
In each ZOOM laser whitening treatment at our Burleson, TX facility, patients' gums and lips are protected to guarantee that any whitening ingredients affect only the teeth. Afterward, the dental practitioner will administer the whitening gel to every tooth. To cover the sensitive eyes from the light from the laser, patients use protective eyewear. Even though the procedure is very comfortable for many people, a topical anesthetic can be provided to help lower any worry or to calm the gag reflex.
Safer, Quicker Procedures
Even though at-home whitening formulas typically do not pose health issues for the majority of consumers, many attempts to lighten and enhance teeth without supervision from a dental professional may cause chronic tooth pain from sensitivity to heat and cold. Since it may take several weeks or perhaps months to achieve obvious effects with over-the-counter tooth bleaching kits, for example, strips, toothpaste, or gels, tenderness can become a concern. Specific varieties may fail completely to produce a brighter smile. Professional teeth bleaching processes are overseen by dentists to make patients feel secure and ensure that the teeth and gums stay protected during the course of the bleaching.
Longer-lasting Outcomes
Beyond the numerous other benefits of in-office teeth bleaching techniques, their outcomes are apparent much longer relative to drugstore tooth whitening strips. Right after a whitening session and for about 24 hours, we encourage patients to avoid eating and drinking any dark-colored foods, such as tomato sauce, and drinks, such as dark juices. Further, anytime it's convenient, utilize a paper straw for liquids that might darken the teeth.
Following a ZOOM laser teeth whitening session, our patients can have a touch-up kit that has the whitening agent and custom trays. These products can be put to use about twice a year to help maintain the healthier appearance of your teeth. At MINT dentistry in Burleson, our crew advises practicing the best oral hygiene habits by always brushing and flossing whenever you eat a meal or snack and before going to bed.
Elevated Self-Assurance and Attitude
Expertly bleached teeth will generate much more than just a beautiful smile. Most people report heightened self-confidence following their teeth whitening, which empowers them to become more and more sociable and perform more comfortably in job environments, as well as in various social situations. Bleached teeth might also take years from your face, making you appear more youthful.
Work With The Experts to Elevate the Beauty of Your Smile
The life-changing effects provided by dentist-performed teeth bleaching procedures such as ZOOM and several others are unrivalled in their capacity to obviously transform a person's look and, at the same time, boost self-esteem. We invite you to contact MINT dentistry in Burleson and arrange a consultation with our accomplished Burleson, TX aesthetic dental professionals, who are excited to assist you in developing your most lovely smile.